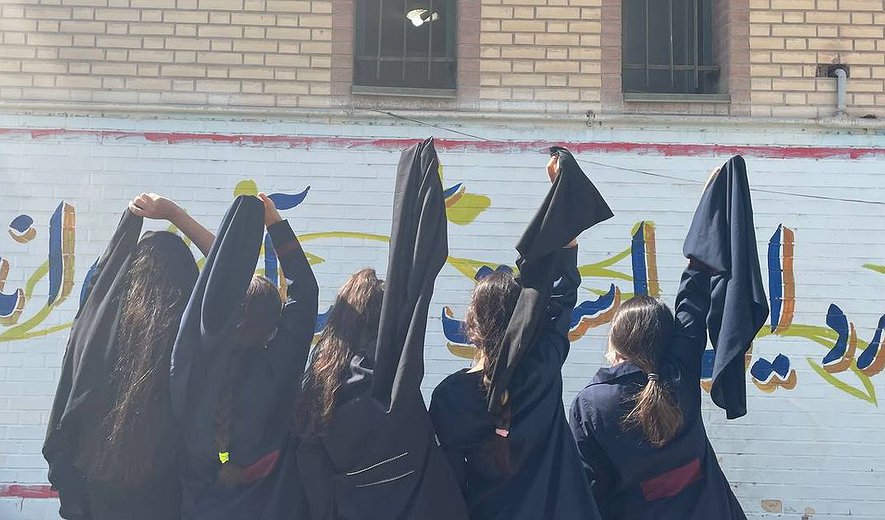 Iran Human Rights (IHRNGO); October 17, 2022: The number of people killed in the current nationwide protests has increased to at least 215 people, including 27 children. Violent attacks and crackdowns against school children have caused public outrage in many cities.
Condemning the violent crackdown against children and prisoners, Iran Human Rights once again reiterates the urgent need for the formation of an independent mechanism under the supervision of the United Nations to hold the perpetrators accountable.
Iran Human Rights Director, Mahmood Amiry-Moghaddam said: "The reckless state violence which has even targeted children and prisoners, along with the false narratives presented by Islamic Republic officials, make it more crucial than ever for the international community to establish an independent mechanism under the supervision of the UN to investigate and hold the perpetrators of such gross human rights violations accountable."
On the evening of October 17, Evin Prison in Tehran was the site of a fire and riots in which according to official media, eight were killed and dozens injured. Many political prisoners were badly beaten and transferred to Rajai Shahr Prison (Gohardasht) that night or the next day.
By publishing false narratives and distorting facts, official media have sought to portray the unrest as clashes between non-political prisoners and unrelated to the protests. The number of those killed in Evin Prison is probably higher than the official count.
On October 9, riots were also reported at Rasht Central Prison (Lakan). According to unverified reports, at least six prisoners were killed by prison guards. Iran Human Rights has been unable to verify the number or identities of those killed at either prison and as such, has not included them in the aforementioned death toll. It is crucial to note that the current number is a "minimum" and only includes those verified by Iran Human Rights researchers. The actual number of those killed is certainly higher which the organisation continues to investigate.
According to information obtained by Iran Human Rights, at least 215 people have been killed by security forces in the nationwide protests so far. Of those, 27 were under 18 years of age but have not all been verified through document evidence. Iran Human Rights is working to obtain confirmation of their ages.
Protesters have been killed in 19 provinces, with the most reported in Sistan and Baluchistan, Mazandaran, Gilan, Kurdistan and Tehran. The most number of deaths were recorded on 21, 22 and 30 September.
Deaths have been recorded in 19 provinces: Sistan and Baluchistan: 93 people; Mazandaran: 28 people; Kurdistan: 16 people; Tehran: 15 people; Gilan: 14 people; Western Azerbaijan: 13 people; Kermanshah: 10 people; Alborz: 6 people; Khorasan-Razavi: 4 people; Isfahan: 3 people; Kohgiluyeh and Boyer Ahmad: 2 people; Zanjan: 2 people; Qazvin: 2 people; East Azerbaijan: 2 people; Semnan: 1 person; Ilam: 1 person; Bushehr: 1 person; Khuzestan: 1 person; Ardabil: 1 person.
Iran Human Rights has further received numerous reports of the mass arrests of protesters and civil society activists who have been identified by intelligence agencies. The use of torture and ill-treatment against protesters has been widely reported, with at least two deaths in custody. Families have told Iran Human Rights that their loved ones are under pressure to force televised confessions.
On September 30, people gathered after Friday prayer in Zahedan to protest against the rape of a Baluch 15-year-old girl by Chabahar's police chief which was bloodily suppressed by security forces. It has since been named "Zahedan's Bloody Friday." The number of those killed has been reported as at least 93 by the Baluch Activists Campaign. Some of those have died of injuries since the bloody crackdown.